NO SERVICE NO ATTENDANCE
As stated in the title, a no-service, non-attended cremation is the simplest farewell one can have. The funeral directors attend the place of death, bring your loved one into our care, and arrange for their cremation in the following days.
The funeral director is the sole attendant at crematorium.
Our preferred facilities are Heritage Park Crematorium in Goodna, and Buderim Crematorium on the Sunshine Coast.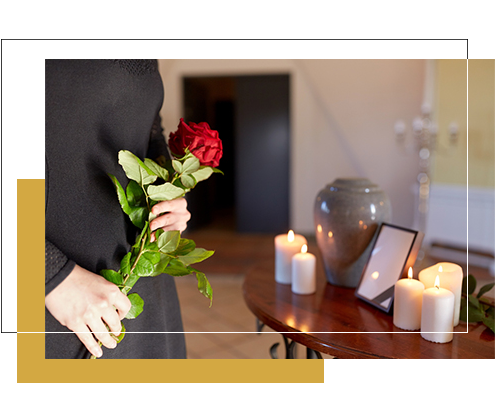 Your family may nominate a crematorium of your choice, and we will happily assist. However, costs may vary between cremation facilities. Our helpful staff can advise you on this.
For all no-service, non-attended cremations we use an environmentally-friendly cardboard coffin made of simple, biodegradable material.
Our professional fee to carry out the non-attended cremation at Goodna or the Sunshine Coast
Compassionate and professional staff to make the cremation arrangements with you in person, or via phone/email if you prefer
Preparation of your loved one by our qualified staff
Simple, environmentally-friendly cardboard coffin
The cremation fee at the crematorium of your choice
Goods and Services Tax
Death certificate for your family's legal purposes
Can you see your loved one (viewing)?
Viewing is included at one of our Brisbane, Sunshine Coast or Gold Coast facilities – closest to your family. Viewing may be conducted during business hours the day prior to cremation. Please ask our staff for information.
After-hours viewings or numerous viewings on days other than the scheduled chapel service may incur extra charges. If you wish to arrange after-hours or numerous viewings, please ask our staff for details and costs.
Available Options
The costs above are the basic expenses required to have a funeral. There may be additional, special things that your family may or may not need or want. We have created a list below to assist with additional extras and costs.
| Description | Cost |
| --- | --- |
| After hours transfer of the deceased if required (Bus hrs – 8am – 4pm) | 440.00 |
| Funeral Notices regardless of which publication | At Cost |
| Cremation Urn, Keepsakes or Jewellery | At Cost |
Memorial Services
We are happy to organise a memorial service at a church of your choice.
Our professional fee for arranging a memorial service on your behalf is …..
275.00
| Out of Hours Services | |
| --- | --- |
| Saturday non-attended cremation (our charges only: the cemetery or crematorium will also cost more) | 295.00 |
| Sunday non-attended cremation (our charges only: the cemetery or crematorium will also cost more) | 495.00 |
"Having served the Australian people for nearly 20 years, I am convinced that cost effective funerals can really ease the burden at the time of loss."
DISCOUNT FUNERALS QUEENSLAND